THE PREMIER WATER LEAK DETECTION SPECIALIST IN GAINESVILLE AND NORTH CENTRAL FLORIDA
Gainesville Leak Detection is a subsurface water leak detection company.
We specialize in locating hidden water leaks in commercial & residential buildings covering Gainesville and North Central Florida. This is a full service water leak detection service utilizing the latest in acoustic and line tracing equipment to include thermal imaging scans. You may have a hidden water leak if you have hot areas in your floor, wet spots, high water bills or hear running water when water is turned off. A slab leak is a hole in one of your copper water lines running below your concrete slab these leaks can be extremely difficult to locate and can cause severe damage to your home or commercial building.
SLABS LEAKS SECRETLY CAUSE MAJOR WATER DAMAGE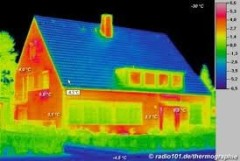 Slab leaks are one of the most serious plumbing problems for a homeowner to face and are very common in Florida due to the lime deposits within the water supply. Most slab leaks are hard to detect and can cause serious structural problems, moving the foundation and leading to mold growth within building materials.
NON-INVASIVE WATER LEAK DETECTION
Gainesville Leak Detection can locate slab leaks using non-invasive equipment which limits the amount of building materials removed when attempting to locate the leak. If your home or office suffers water damage due to a water leak we have an entire water damage restoration division ready to mitigate your damages. We will work with your insurance company directly to cover all costs associated with water or mold damage which result from water leak.
CALL NOW FOR IMMEDIATE SERVICE (352) 246-8667